Cameroon Report – YAOUNDE
In a Twitter post on Tuesday, the World Health Organization (WHO) urged Cameroonian parents to protect their children against the Coronavirus during this festive season.
"Carefully apply the barrier measures and health precautions," WHO Cameroon said.
Cameroon has so far recorded 25,849 coronavirus cases, with 448 deaths and 23,851 recoveries, according to the Africa Centres for Disease Control and Prevention (Africa CDC).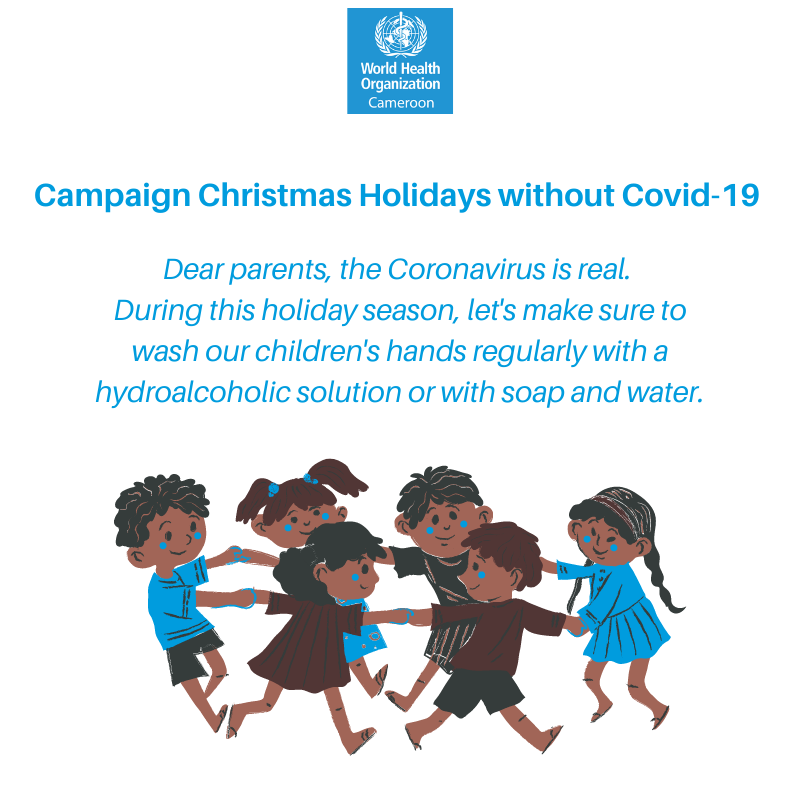 Your support helps protect Cameroon Report and it means we can keep delivering quality journalism that's open for everyone around the world.
Every contribution, however big or small, is so valuable for our future.
Related posts
'Great Loss' For Africa: Leaders Mourn Chad's President Idriss Deby
Anadolu Agency Several African leaders on Tuesday expressed grief over the death of their Chadian counterpart Idriss Deby Itno. This…
Cameroon Appoints Members Of National Mining Corporation's Board Of Directors
Business in Cameroon On April 14, 2021, President Paul Biya signed a decree appointing 11 members of the Board of…